Meet all customers' needs -The first important thing we need to do before making a product.
Gathering customer needs is very important, and it is the first footprint to make your project work. "Success" or "fail" at the same time.
Especially if customers don't know anything, we need a way of communication that will penetrate into their hearts what they want.
The actual events that correspond to this article that I would like to share are as follows.
Our handmade cowhide customers asked for "Cow Leather Passport Cases" on our Facebook fan page.
What kind of cow hide? – I asked and explained all the cow hides that our store sells.
Why does cowhide have so many details? I can't decide which one – the customer replied.
Are you a perfectionist? 🙂 – I asked then sent a smiley icon and explain in a long time after that ..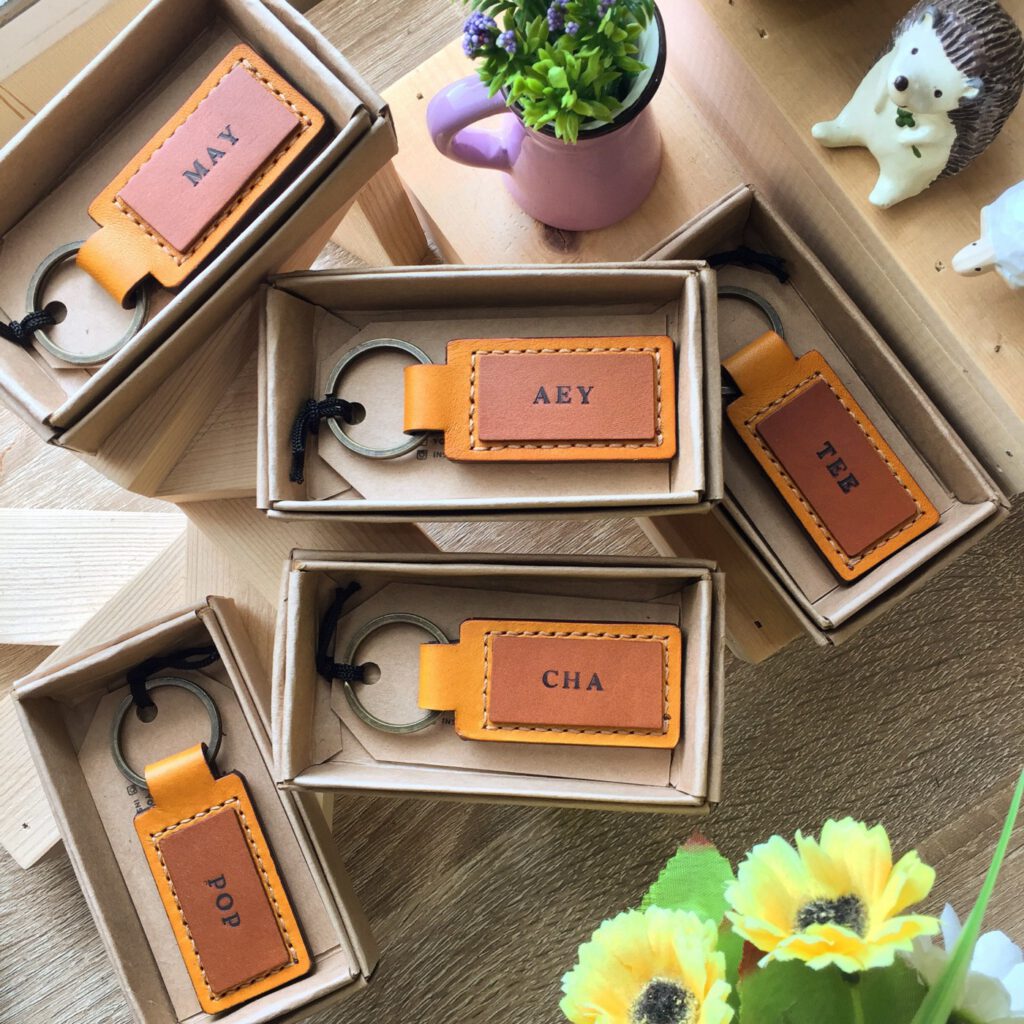 If you are a perfectionist who cannot see any scratches of the product at all, I recommend it with Crazy Horse leather.
Crazy Horse leather is a very durable part cowhide. It was called Crazy Horse because it was used in the past as a saddle because it was abrasion resistant. Resistant to water to a certain extent, dust resistant, scratch resistant. If the Crazy Horse leather gets scratched, you just use your clean fingers to gently pat the scratch. It is a kind of cowhide that does not leave much scratches compared to other types of leather. Suitable for perfectionists who do not want to scratch their belongings.
But if you like naturalness, I recommend choosing "vegetable tanned leather". It would be like a jeans fanatic that he would not wash his jeans to show off the traces of the jeans pattern created by wearing them.
"Vegetable tanned leather" is the most natural cow leather because of the dyeing process of the leather. It takes a very natural method. "vegetable tanned leather" is leather that is easily scratched when it gets scratched or rubbed. It will get shiny when used for a long time. This cowhide is suitable for people with an adventurous lifestyle, who likes naturalness and accepts any scratches.
From the conversation above,
You will see that when we have enough information on the material, we will be able to make choices for our customers as well as combine them with their lifestyles, preferences, and usability so that customers can better visualize and make decisions.
This is one solution to gathering customers' needs that we do not just ask our customers for their needs but we need to provide them with useful information for their decision making.
For corporate businesses,
If the top management doesn't understanding any detail of the project or don't know about "What to do? Next step to do? , What's about material?, What's about the process? that's not a problem. But if people who gathering all requirements, cannot offer a decision option for him/her – This is the real problem.

So the people who perform this role are very important.