An Unexpected day, this trip has no plans, at Suphanburi

Everyone has a place to travel except me.
I travel without knowing where to go.
Due to the COVID-19 situation, I don't know which provinces in Thailand are still able to visit and there are still no COVID-19 cases.
At the beginning of the year, I canceled my trip to Japan because of the severe COVID outbreak.
At the end of the year I intend to go to Chiang Rai. Finally, one week before my trip, I received news that Chiang Rai had cases of COVID that made me cancel my trip again. So I can't plan a trip anymore.
This trip, we started the car and didn't know where to go. I argue with my husband in the car until I agreed to go to the first destination that is "Suphanburi".
Suphanburi is a province that we do not know what attractions are there.
I started looking for places to visit by searching on Google.
Bueng Chawark, Saphan Khong floating market, Baan Rimna Cafe, Chedee Cafe, Kajee Cafe, etc. Why is there only a cafe?
I keep watching and came across a huge image of a large carved , Buddha image on a rocky cliff with the caption saying "Bhutsaya Khiri Suvarnabhumi Big Buddha" and this is the Unseen of Suphanburi as well !!
When we saw the word "Unseen" we immediately decided to go.
We are heading to U Thong District, follow Google Map, pass only a few districts but it takes a very long time. Let us know that Suphanburi has a wider territory than each district can take some time. Unlike some provinces that drive a few minutes, it has passed three or four districts.
Upon reaching the entrance, we were immediately excited. Because the Buddha image is so big that you can see even you are far from there (Certainly, because it is the largest cliff-carved Buddha in the world!!).

When we traveled there, some areas were under construction, causing some problems with tourism especially the car park.
After we parked the car, we had to walk up to admire the Bhutsaya Khiri Suvarnabhumi Big Buddha, closely. We rate the beauty of the scenery and the location a hundred percent, but the weather on the day we visited was not so good. If someone is allergic to dust or has health problems in the lungs or heart, we want you to be careful as it is a lot of dust. Due to the constant wind blowing I think that if the construction is done, the dust will be less.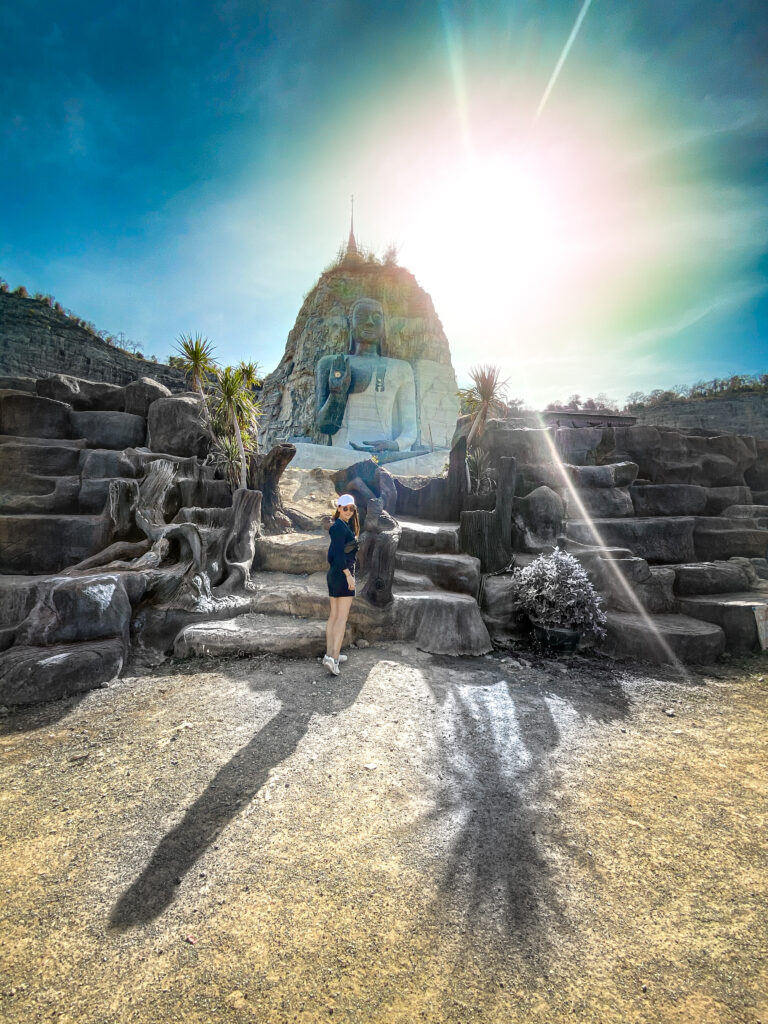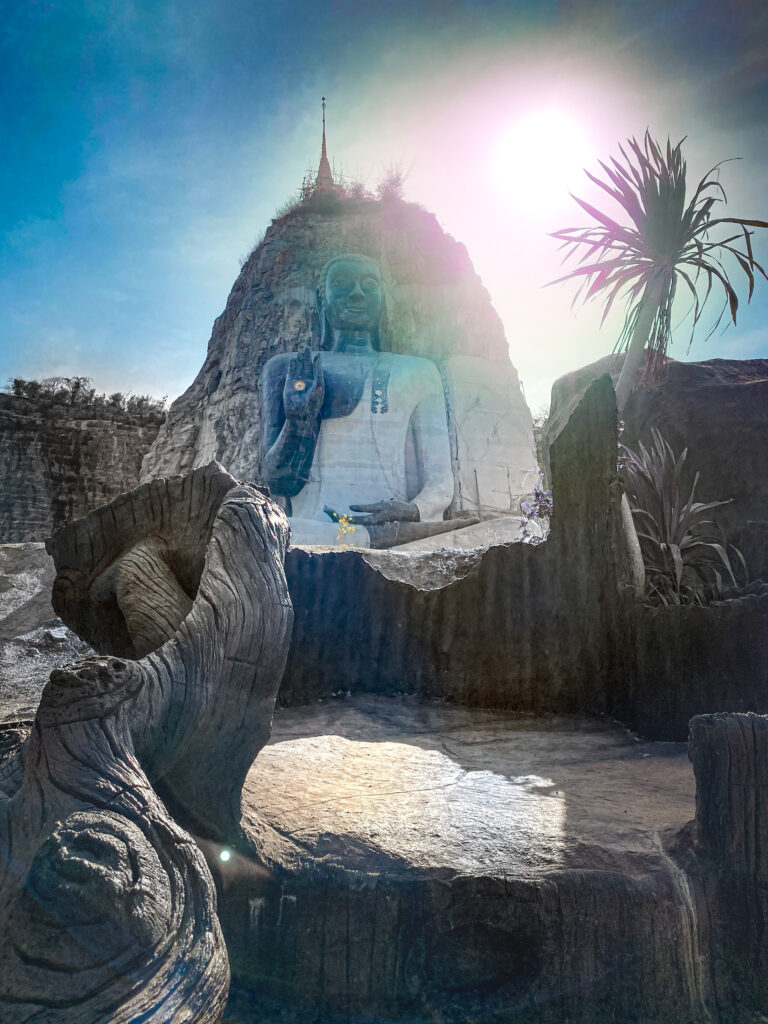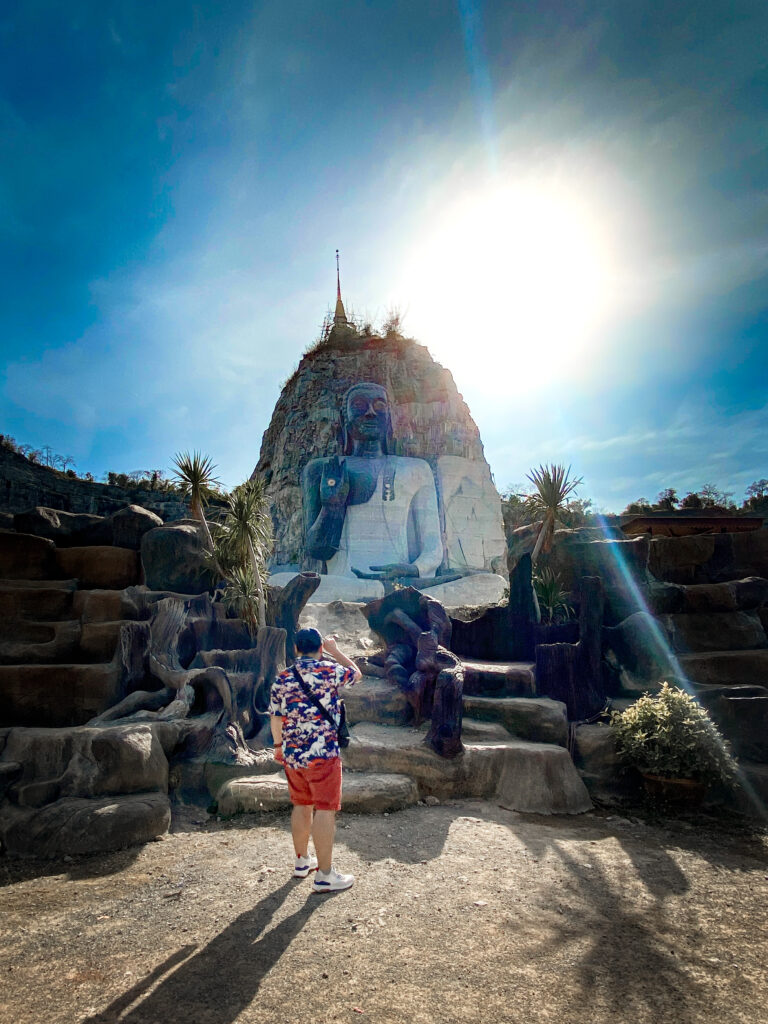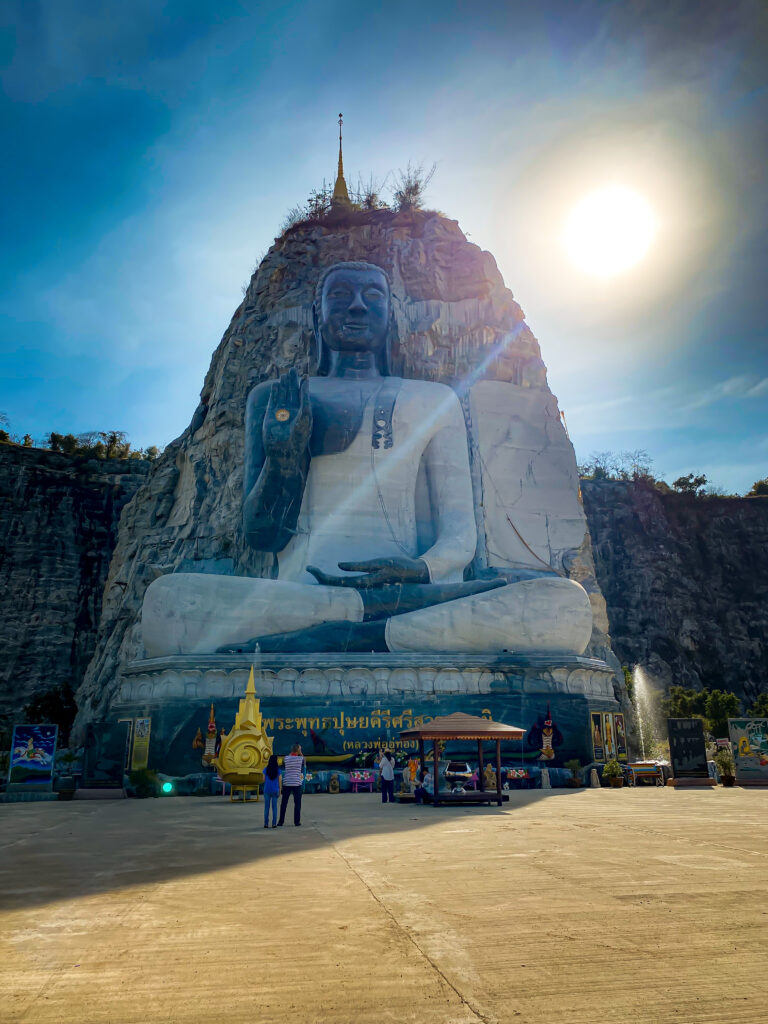 When walking up from the the Bhutsaya Khiri Suvarnabhumi Big Buddha going through the view of the stone mountain and the golden yellow trees. No one visited this point at all. So we can stop by to fully take beautiful pictures at this point.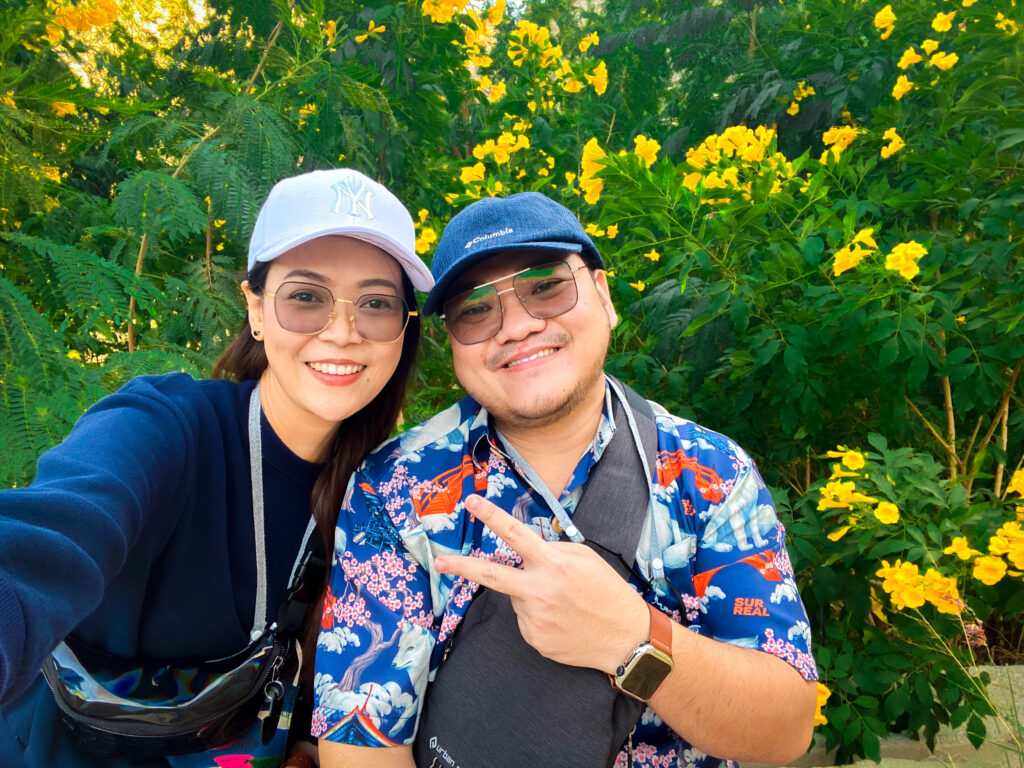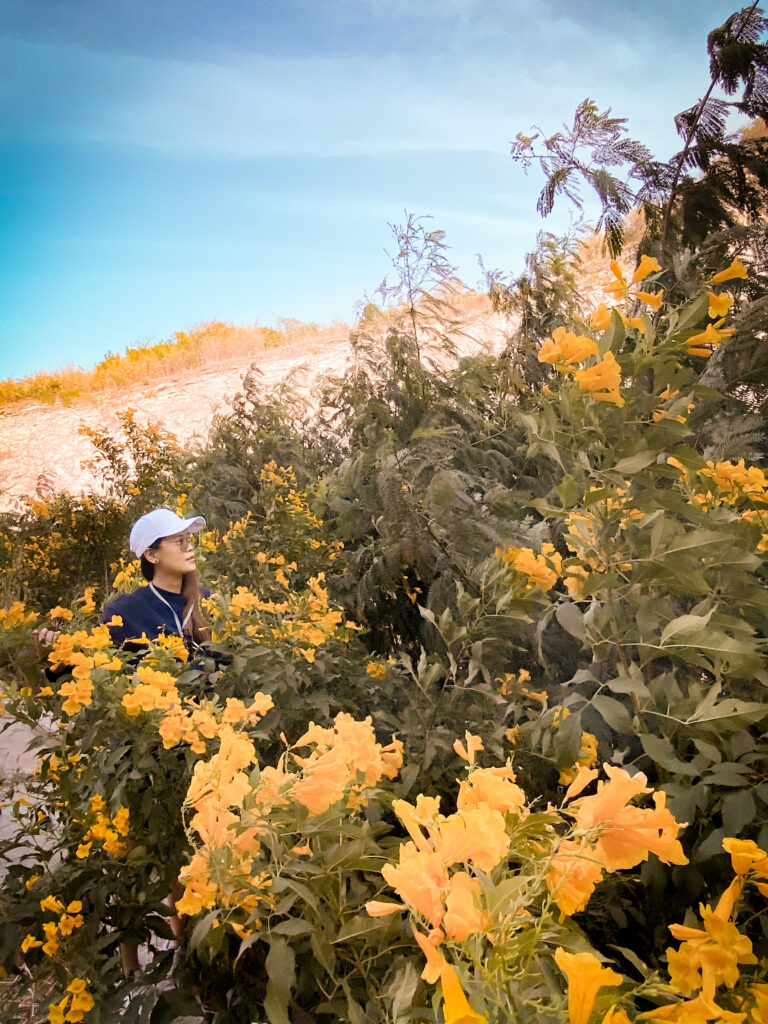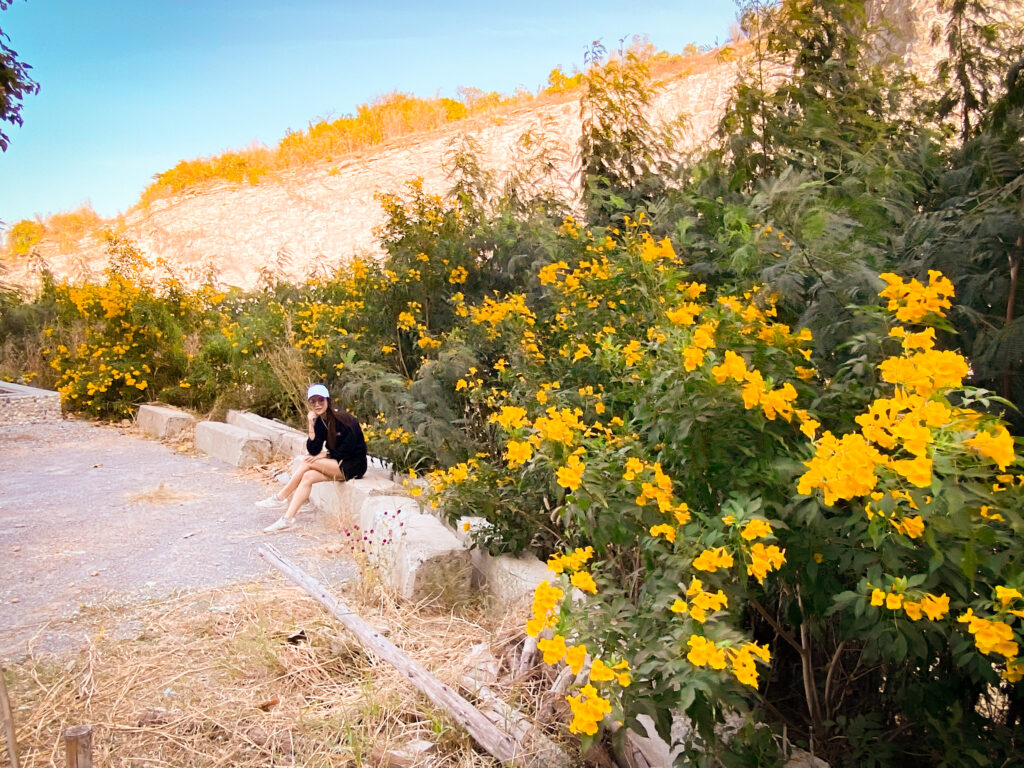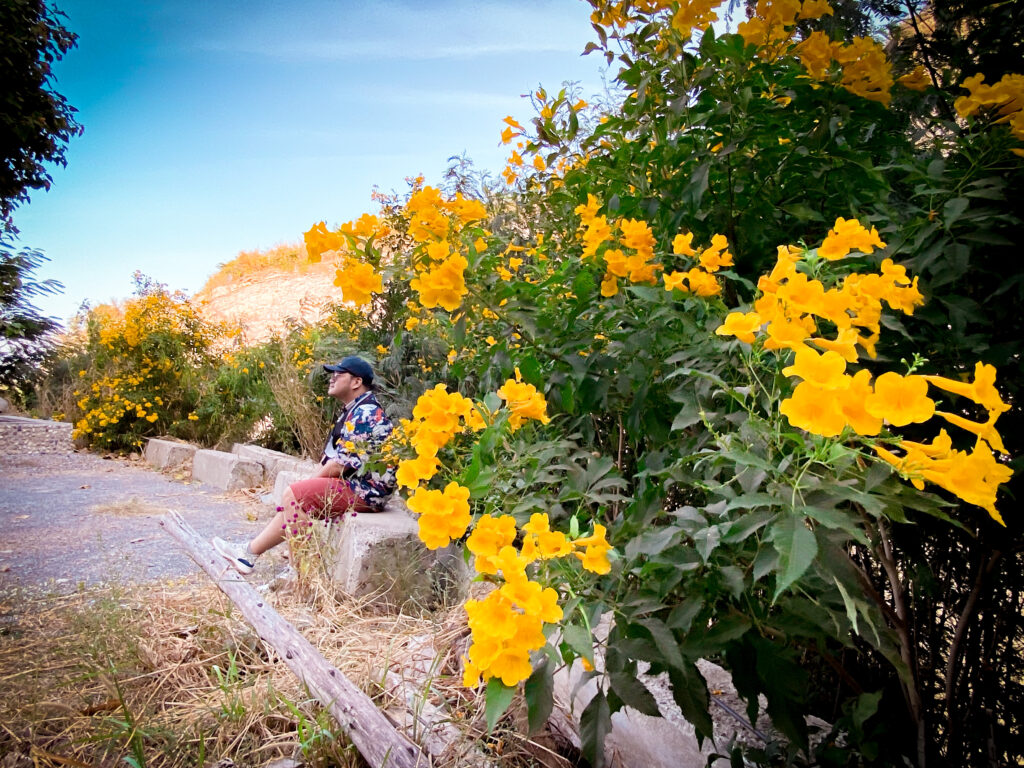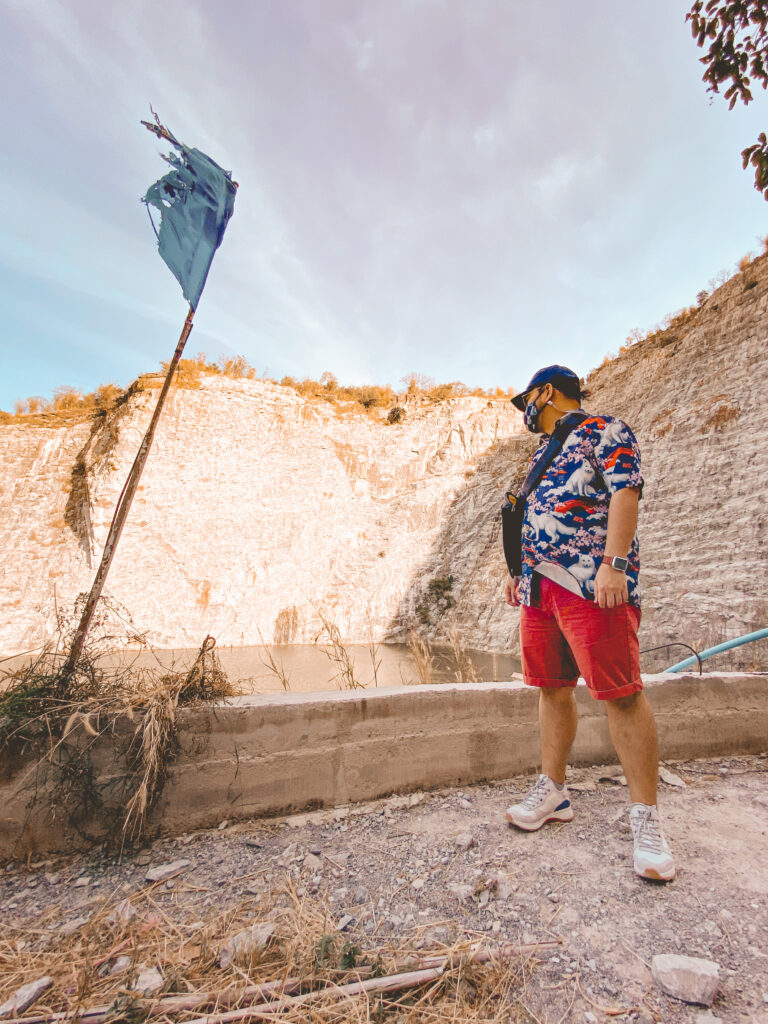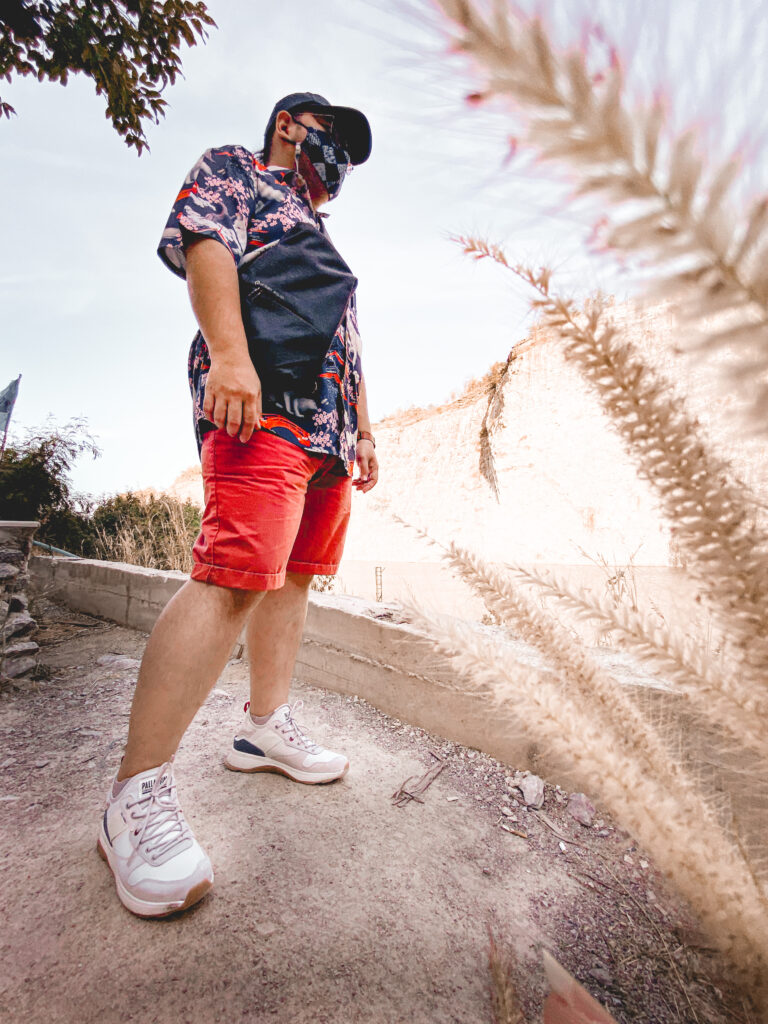 Not far from here, you will see a stone tunnel, which enshrines Brahm-Hindu Earth goddess and various sacred Buddha images that are intended for tourists to worship. This point is so beautiful, the wind is blowing all the time. It's a very enjoyable walk.
If anyone wants to travel to a place that may not be famous or is crowded with tourists, peace and rest, follow us! Because we are people who like the same way!